Tripawds is a user-supported community. Thank you for your support!
Just hopping in to say Merry Christmas and Happy New Year, Tripawds family! May next year bring everyone lots of luck and puppy or kitty kisses!
Here's our Christmas photo:
Here's Barret in his Santa hat (still sitting at the kitchen table, of course).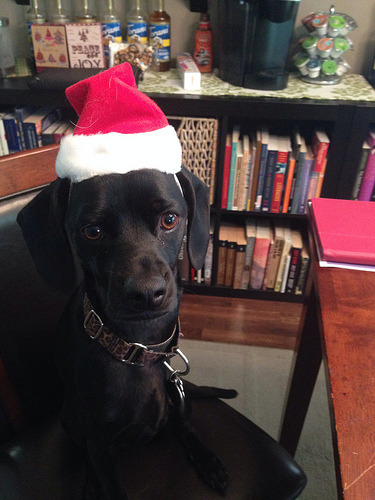 Barret joined us at work for our Holiday Party and group photos (at That Fish Place – That Pet Place):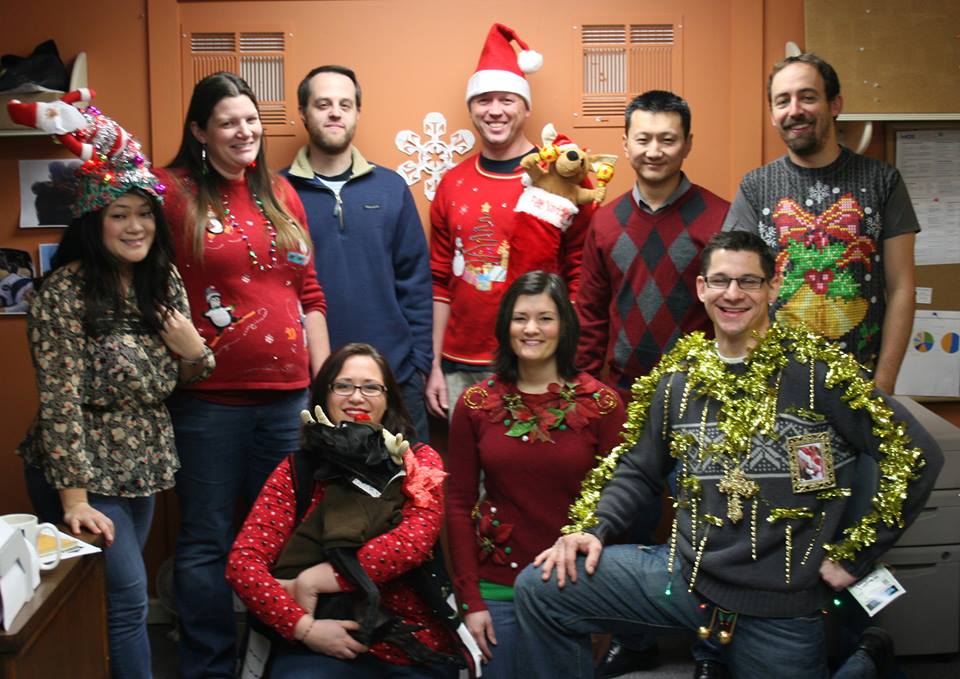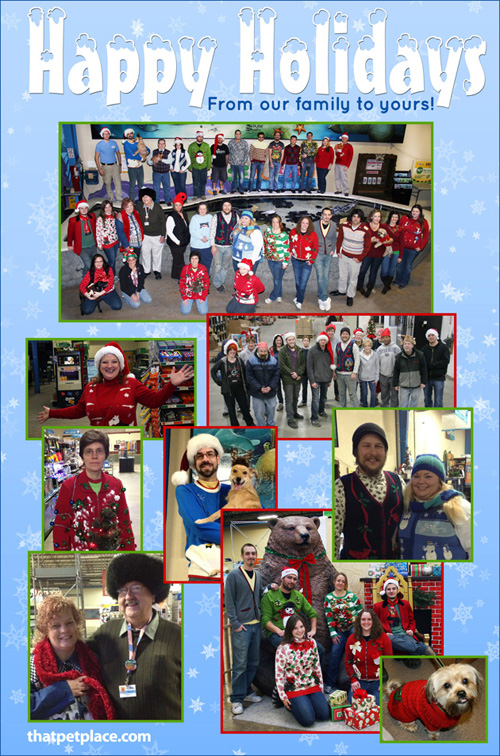 He was such a little brat at work though, he would not lay on the floor or on a chair I pulled up by my desk. he insisted that his bed be placed on top of my desk then he finally tucked out, but not before EVERYONE fell in love with my little guy. I mean, how could you not? I've been instructed that Ijust have to bring him in more often 🙂 Love my babies.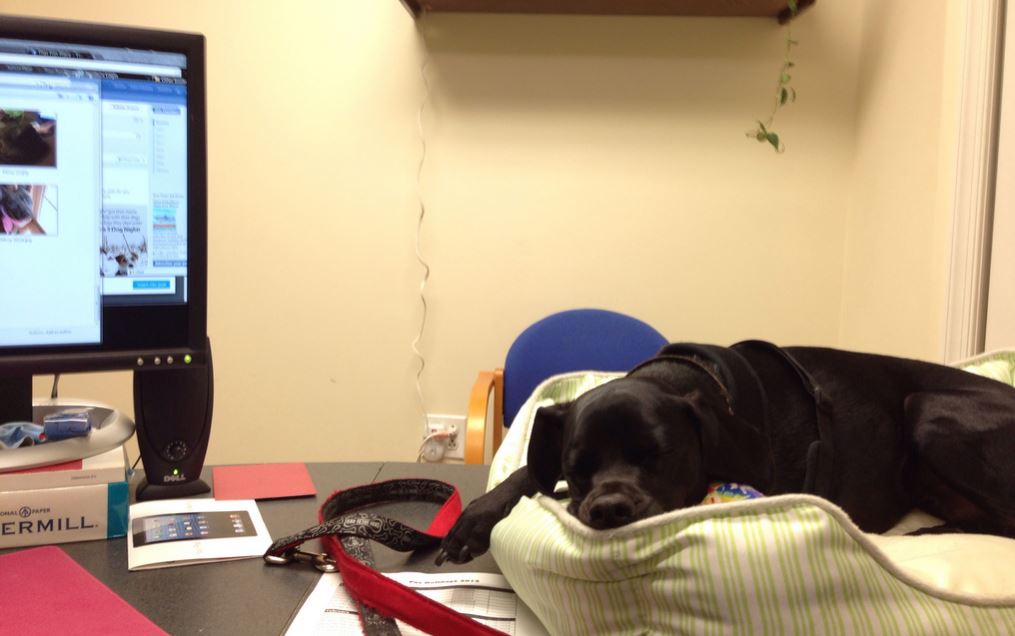 Happy Holidays!
Heather & Barret