Tripawds is a user-supported community. Thank you for your support!
Here's the thing.. I KNOW this is the right decision, I think… Oh boy. Having to explain what's going on to a bunch of family members this weekend has kind of been agonizing. Some understand, others think I'm crazy to call Bear my child, and others think I'm being cruel.
Everyone wants to know what would happen if I don't do the surgery. The thing is, this is cancer. There are no certainties, just as nothing is certain In life. I can only do what I feel is the right thing. For me, that is giving Bear his best chance for a cancer free life. I caught myself (internally) flip flopping all day today.  I had a couple of good days, just enjoying life but today I found myself on the verge of tears all day.
I don't know why, but I didn't turn to Tripawds, but internalized my fears all day. so winding down for the day I went to check my email and found a bunch of wonderful comments on my last post and on the forum posts I've been on. I then I remembered how great this community is and how everyone has said I will second guess myself for a long time. I've decided I want to take  this experience and make something of it. I don't know what yet, but I want to do something epic.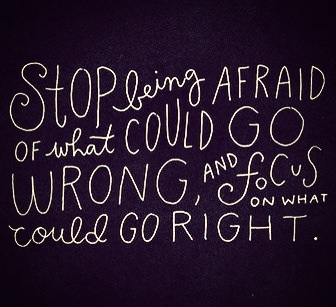 As marketing professional in the pet supplies trade for over 6 years and an pawrent of 3 dogs and 2 cats, I've gained a plethora of pet-related experience ripe for the picking, though I am new to tripawd pawrenting. My goal is to share my story and the knowledge I've gained with the pet pawrents everywhere. You can also find me on That Pet Blog or Google+.