Hi Everypawdy, Just Barret checking in. Tomorrow marks 4 months. So far so good! Mom has been so busy with school and work and life that time is just slipping away from her. She really needs to take a minute to be more dog 🙂 She was so busy we didn't even put candles on my sister Sara's birthday cake – we just ate the cake without any fanfare. I liked it, but it sure was unusual!
She keeps up with all the tripawd blogs through something called an RSS feed, so she's still thinking of everyone and wondering how they're doing.
Mom says now that fall has officially arrived, its time for me to get all my clothes back out. Problem is, none of them fit me anymore! The only one that doesn't trip me up is my sock monkey sweater. I think its embarrassing to walk around in, but she promised to take in some of my hoodies and tshirts this weekend, so I guess I can deal with that.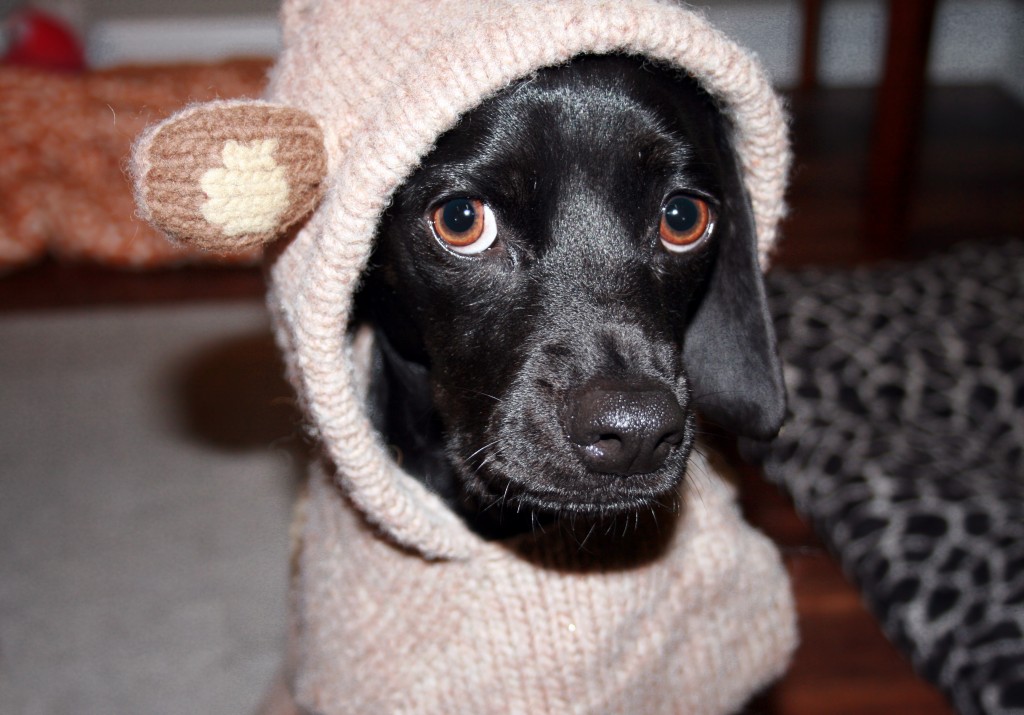 Wishing everyone a happy [rainy] Thursday. I'm happy because mom let me stay home from our walk this morning because I hate the rain 🙂